Untold Stories from the 2006 Season: Rainout TV
Okay this one came solely from the idea of having someone catch a few of the Red Sox players watching a musical and acting out the scenes. And then came the perverted side of me thinking "hey! Tranvestites!" and thus came this. Though, for the sake of the male contingent of viewers, I have no imagery of men in lingerie for you. Just the mental image is enough. Okay the movie, is
Rocky Horror Picture Show
which is trippy but pretty fun as well. The songs are "
The Time Warp
" and "
Sweet Transvestite
". Wakey is in here because of my old "
Little Known Fact
" of Wakefield. Trot because he seems like a closet musical freak. And Manny Del because...well he looks like he is really into
Cabaret
. As for Loretta in here? Well...he's not somebody I'd expect in lingerie. And for the record, I spared you males a lot. Because I would've drew it because Loretta is quite good looking. And that is that. And I apologize for any souls vomited. Also, this will be the last horribly horribly wrong one that I'll do in a looooong time.
------------------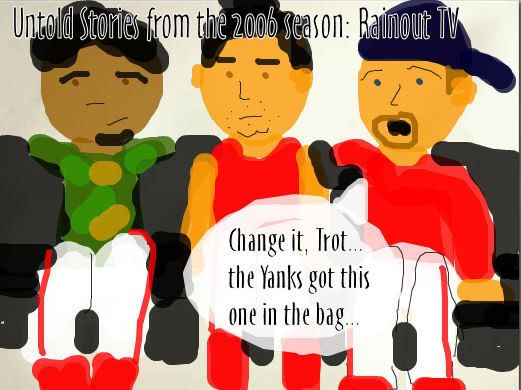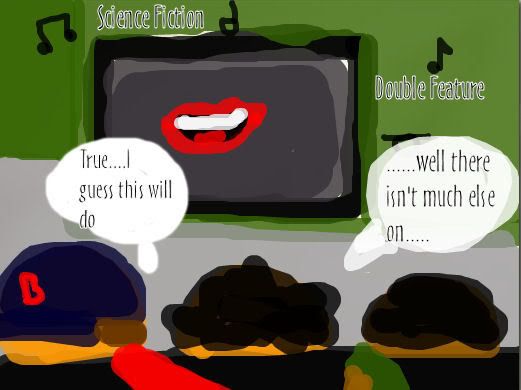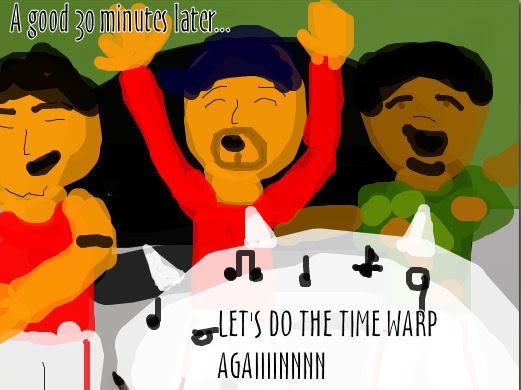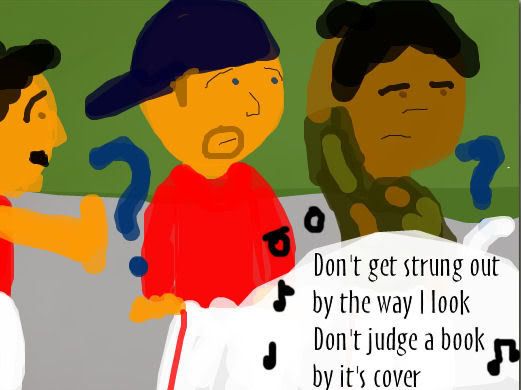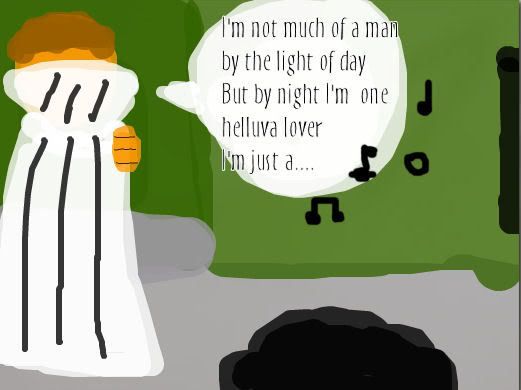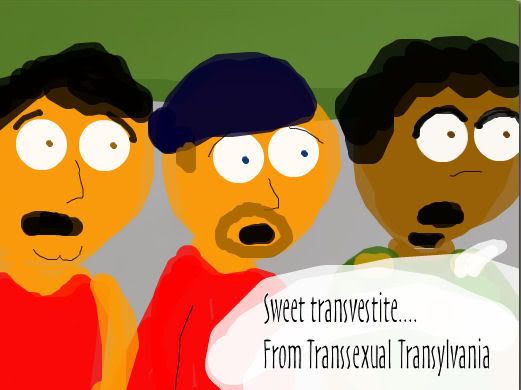 5 minutes or so later...